ABOUT LOLA BROOKE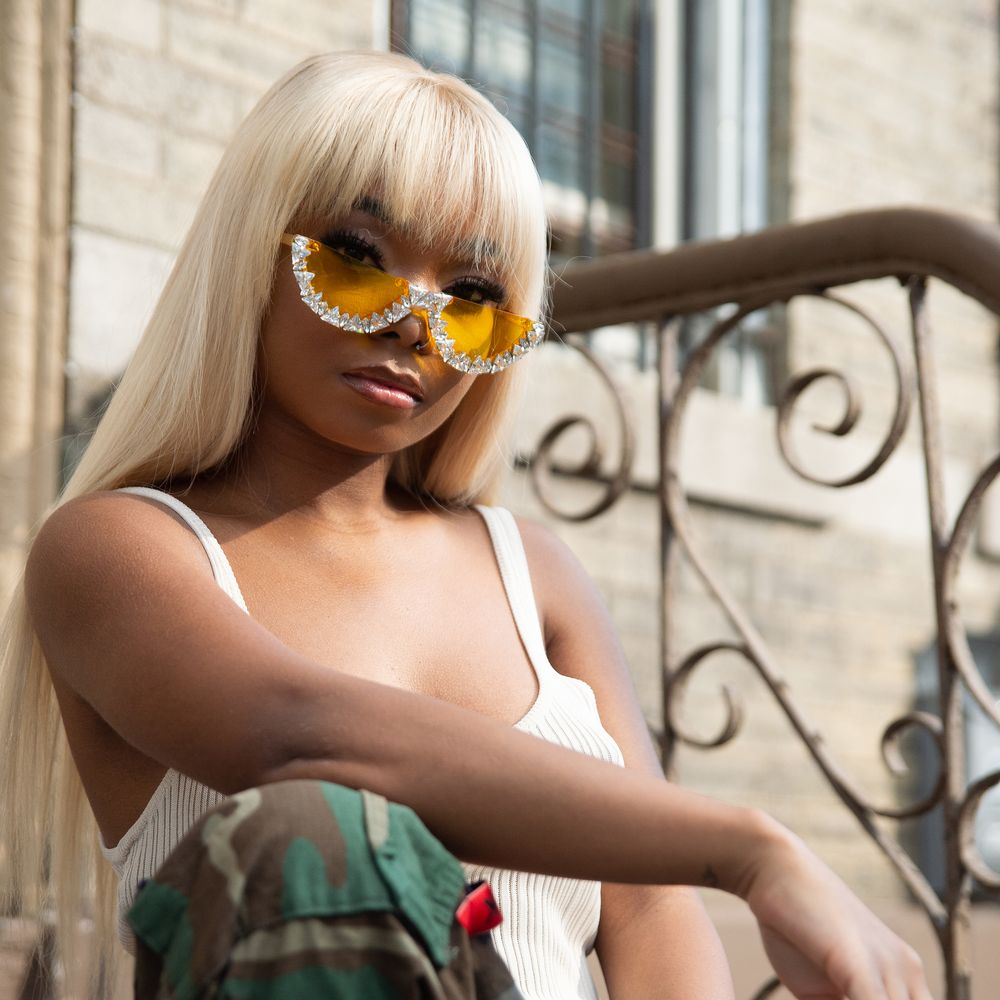 Packed into Brooklynite raptress Lola Brooke's petite frame are all the makings of the music world's next superstar: a boisterous personality, the versatility to carve her space in any creative medium; and above all the lyrical ability to hold her own against any competitor. As the Hip-Hop world finally begins to make space for female artists, Lola Brooke not only stands out in a sea of interchangeable newcomers; she also has the self-awareness to recognize that she is still discovering herself as a young woman, and the confidence to let that self-discovery play out in her music. The resulting relatability allows her to connect with a fan base that will continue to grow with her.
Discovering Hip-Hop in her early teens, Lola was instantly drawn to this new take on poetry, the artform that had allowed her to navigate the challenges of adolescent life. She quickly made a name for herself on New York's unforgiving freestyle circuit, drawing the attention of producer Reefa Slater, who signed her to his newly formed Team 80 imprint in 2016. By the time she delivered her first official single, "Not The Same" in September 2018, her growing fan base was locked in, and she had received the stamp of approval from the likes of DJ Kay Slay, DJ Envy and DJ Enuff.
As she gears up for the release of her debut EP, Lola Brooke's warm-up singles "Bipolar," "Boy" and "Cash Out," are proving that she's got next and very few newcomers can even attempt to challenge her on that front.